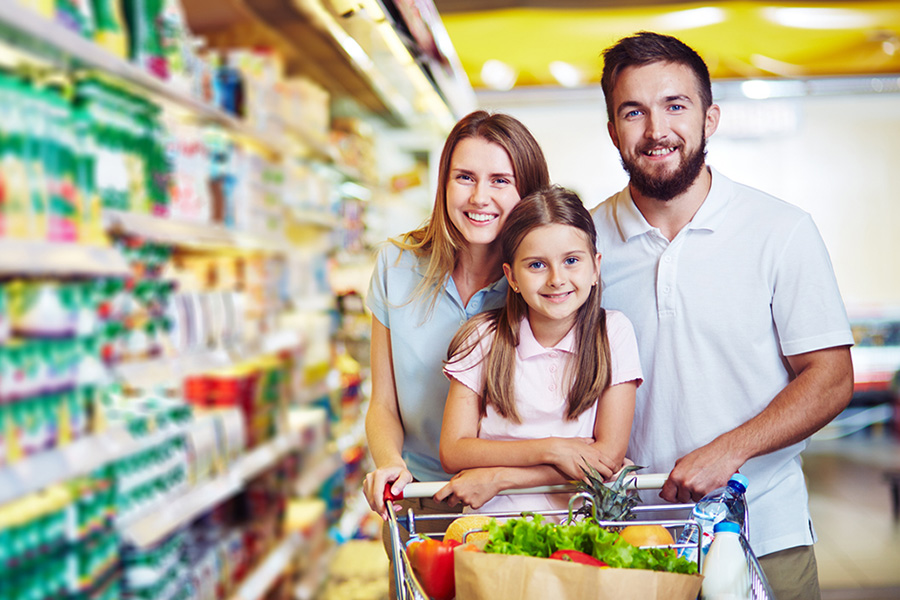 Brand marketers know that it costs on average 5 to 7 times more to acquire a new customer than to retain an existing customer, although the specific value varies by product, service and industry we know that a focus on long customer retention is a high Return on Investment strategy for CPG brands.
Alternatively brands with a high customer turnover rate, or churn, have difficulty gaining traction in the marketplace and attaining consistent profitability. But what can brands do in order to  enhance their customer retention and increase long term customer loyalty?
Research shows that consumers that utilize coupons and cashback offers on average purchase more of a brand's products, and do so more often, which in most cases more than offsets the value of the coupon discount. Below we share 7 effective ways that Consumer Packaged Goods (CPG) brands can effectively utilize discount coupons and cashback offers as a strategy to enhance their customer retention rates and build long-term customer loyalty.
Customer Rewards Programs:
Implement a customer rewards program that incorporates discount coupons as rewards for desired behaviors or loyalty milestones. For example, customers can earn coupons or cashback offers for every purchase, referral, or engaging with the brand on social media. These coupons can be redeemed for savings on the brand's products, encouraging customers to continue making purchases and engaging with the brand.
Exclusive Coupons and Early Access:
Provide exclusive discount coupons and cashback offers, or early access to new products or promotions to your loyal customer base. This creates a sense of exclusivity and makes customers feel like they are part of a privileged group. By rewarding their loyalty with special offers, you can incentivize repeat purchases and foster long-term customer loyalty.
Bundle or Cross-Promotion Coupons:
Offer coupons that incentivize customers to try related or complementary products from your brand. This strategy not only encourages additional purchases but also exposes customers to a wider range of your products. By providing value through bundled offers, you can increase customer satisfaction and encourage long term retention.
Personalized Coupons based on Purchase History:
Leverage customer data and analytics to understand customers' purchase history and preferences. Based on this information, send personalized coupons that align with their previous purchases. By tailoring the coupons to consumer needs and preferences, you enhance the relevance of the offers, increase the likelihood of conversion and encourage customer loyalty.
Limited-Time Coupon Offers:
Create a sense of urgency and encourage immediate action by utilizing limited-time coupon offers on a regular basis. By setting expiration dates CPG brands motivate customers to make a purchase sooner. This strategy can drive immediate sales and build a sense of anticipation for future coupons.
Targeted Coupon Campaigns:
Instead of offering generic coupons to the general public, focus on targeted campaigns tailored to specific customer segments. Analyze consumer data to identify loyal customers, frequent purchasers, or those who have shown interest in particular products. By offering personalized coupons, you can make customers feel valued and appreciated, increasing the likelihood of repeat purchases and loyalty.
Follow-up Coupon Offers (Bounce Back Offers):
After customers have used a discount coupon, follow up with them by offering a subsequent coupon as a thank you for their purchase. This approach demonstrates continued appreciation for their business and encourages repeat purchases. It also serves as a reminder of the value they receive from the brand.
By leveraging discount coupons strategically Consumer Packaged Goods brands can enhance customer retention and foster long-term loyalty. Remember to consider the preferences and behaviors of your target audience, personalize the coupon offers, and continually refine your approach based on customer feedback and data analysis.
A key advantage of this strategy is that it ensures that CPG Brands invest an important portion of their marketing resources into their most important asset: Their existing customers.
Work with the experts at webSaver to execute a coupon campaign that generates real value for your brand by enhancing customer retention and building long term customer loyalty.
Having issued over 150 Million coupons and cashback offers for Canada's leading CPG brands over the past 10 years we know coupons and how to put them to work for your brand.
With over 10 years leading the Canadian online coupons marketplace and 150 Million coupon issued we know coupons. We've worked with 90% of Canada's leading consumer packaged goods brands providing them with the online coupons and cashback offer solutions that generate real value for their business. Whether your strategic objective is customer acquisition, customer lift (Increased transaction size and frequency) or customer retention webSaver can help.