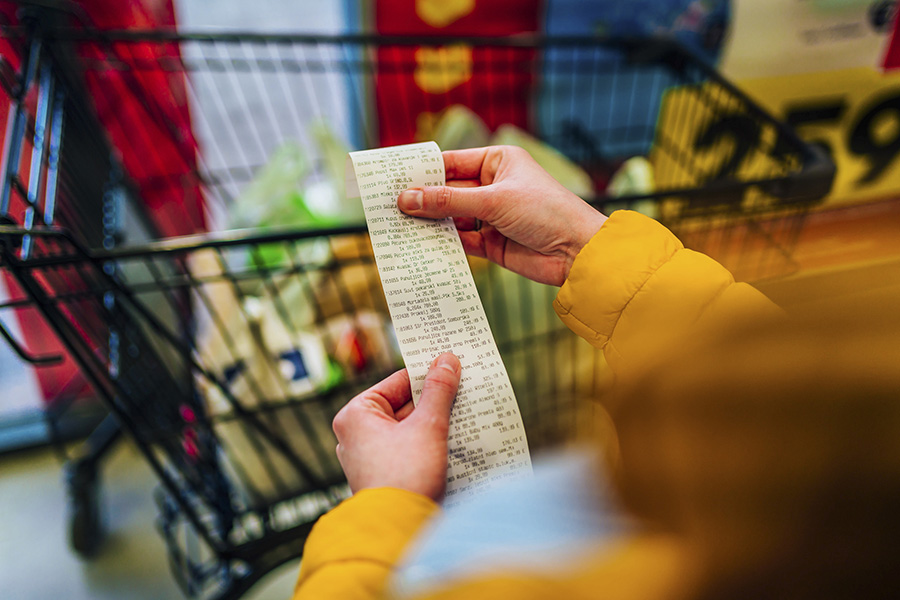 Canadian consumers are making fewer trips to the grocery store on average, but transaction values are holding steady, as higher interest rates and rising grocery inflation continue to impact their purchasing power, according to the RBC Consumer Spending Tracker Report.
The report shows that the average number of grocery transactions in February was up 8.4% compared to pre-pandemic levels, which is lower than the roughly 13% increase relative to pre-pandemic levels tracked in November 2022.
"It could very well be that people are cognizant of rising prices, and instead of just going and picking up things here and there, they're being more conscious and just making fewer trips to the store," said RBC economist and report author Carrie Freestone. "It's largely a story of people continuing to have to pay more for groceries."
Grocery prices grew by 11.4 per cent year-over-year in January according to the latest data released by Statistics Canada.
In challenging economic times Canadians are making grocery purchasing decisions based on their ability to save money and will try new brands, and switch brands or product categories to do so. They are also using grocery coupons and cashback offers, and buying on sale whenever possible.
Providing your customers with grocery coupons and cashback offers is a great way to attract, engage and retain your best customers.

A recent study by the Journal of Advertising Research found that coupons can increase brand loyalty by as much as 31% when compared to those who did not use coupons. We know they work.
Keep your customers for the long term and put the power of coupons to work for your brand with help from the coupon experts at webSaver.ca.
With over 10 years leading the Canadian online coupons marketplace and 150 Million coupon issued we know coupons. We've worked with 90% of Canada's leading consumer packaged goods brands providing them with the online coupons and cashback offer solutions that generate real value for their business. Whether your strategic objective is customer acquisition, customer lift (Increased transaction size and frequency) or customer retention webSaver can help.