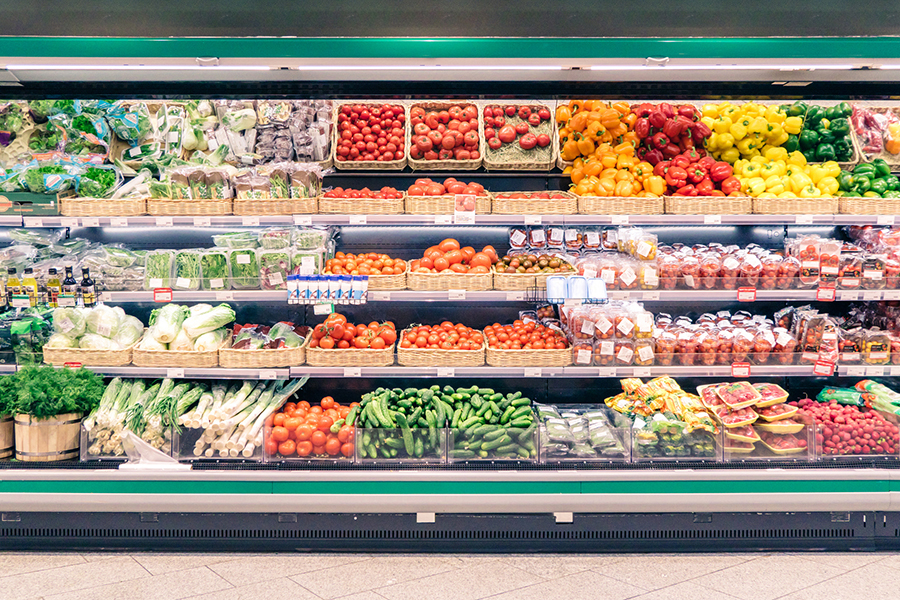 A recent study by Canada's competition watchdog, the Competition Bureau Canada, highlights the need for increased competition in the country's grocery sector, with the aim of curbing food prices and fostering the entry of new players. The study, released in June 2023, reveals increasing consolidation in the grocery industry, with major players like Loblaws, Sobeys, and Metro witnessing substantial growth in their market share.
These three grocery giants alone amassed over $100 billion in sales and $3.6 billion in profits last year, underscoring the concentrated nature of the market.
Get the GROCERY MARKET STUDY REPORT NOW.
Establishing a presence in the Canadian grocery industry poses significant challenges for aspiring entrants and independents. Canada's large territory and the accompanying logistical complexities make the process of opening new grocery stores arduous and financially demanding.
The industry's dominant players command a vast network of thousands of stores, firmly rooted in the purchasing patterns of Canadian consumers. As a result, breaking through the existing market dynamics and consumer habits proves to be an uphill battle for new players seeking to establish their foothold.
To address this issue, the competition watchdog proposes four recommendations that can enhance competition, leading to lower prices for consumers.
1.) An innovation strategy is suggested to support the establishment of new grocery businesses and expand consumer choice.
2.) The report emphasizes the need for government initiatives to facilitate the growth of independent grocers and the entry of international players into the Canadian market.
3.) The adoption of standardized unit pricing is also advocated, enabling Canadians to easily compare grocery prices.
4.) The report suggests limiting real estate controls in the grocery industry, as such regulations often impede or prevent the opening of new stores.
Furthermore, the competition watchdog acknowledges the importance of maintaining a vigilant and scrutinous approach to their work in the grocery sector. Prompt investigation of alleged wrongdoing and the authority to take appropriate action are deemed necessary to ensure Canadians benefit from increased options and more affordable groceries.
To actively promote competition in the Canadian grocery industry, the competition watchdog commits to offering a pro-competitive perspective to support the implementation of the country's grocery code of conduct.
Furthermore, they pledge to review the study's findings in three years to assess the progress made in implementing the recommendations presented to the government. This ongoing evaluation will help ensure that effective measures are being taken to foster competition and create a fair and affordable grocery market for all Canadians.
With over 10 years leading the Canadian online coupons marketplace and 150 Million coupon issued we know coupons. We've worked with 90% of Canada's leading consumer packaged goods brands providing them with the online coupons and cashback offer solutions that generate real value for their business. Whether your strategic objective is customer acquisition, customer lift (Increased transaction size and frequency) or customer retention webSaver can help.