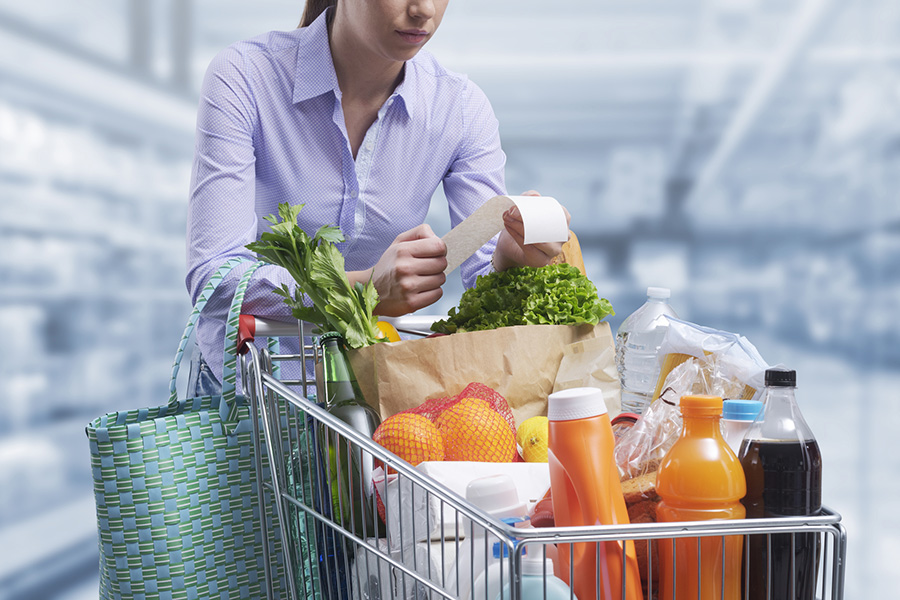 According to Statistics Canada's latest Consumer Price Index data, the inflation rate in Canada dropped to 3.4% in May, following a 4.4% increase in April(1), marking its lowest level since June 2021. The decline was primarily attributed to lower gasoline prices compared to the same period last year. Excluding gasoline, the CPI rose 4.4% in May following a 4.9% increase in April.
However, grocery prices continued to surge ahead last month experiencing a significant increase of 9% compared to May 2022. This is almost triple the headline inflation rate and basically unchanged from the 9.1% April reading. Since late 2021, grocery food prices have been rising at a more accelerated rate than the official inflation rate and this trend shows no signs of abating.
This sticky inflation rate in grocery food prices continues to put financial pressure on Canadian families as it is taking place at the same time as the fastest pace of increases in mortgage interest costs ever on record, and this for the third consecutive month. Mortgage interest costs rose 29.9% in May year-over-year following a 28.5% increase in April.
The combination of fast rising grocery prices and the cost of housing is making Canadians even more focused on finding opportunities to save. In challenging economic times Canadians are making grocery purchasing decisions based on their ability to save money and will try new brands, and switch brands or product categories to do so. They are also using grocery coupons and cashback offers, and buying on sale whenever possible.
Providing your customers with grocery coupons and cashback offers is a great way to attract, engage and retain your best customers.

In these challenging economic times an effective coupon strategy is a great way to keep your customers and build loyalty.
Online coupons and cashback offers are a great way to attract, engage and retain your best customers. Keep your customers for the long term and put the power of coupons to work for your brand with help from the coupon experts at webSaver.
========================================================================
(1) Source Data: Statistics Canada Consumer Price Index, May 2023
With over 10 years leading the Canadian online coupons marketplace and 150 Million coupon issued we know coupons. We've worked with 90% of Canada's leading consumer packaged goods brands providing them with the online coupons and cashback offer solutions that generate real value for their business. Whether your strategic objective is customer acquisition, customer lift (Increased transaction size and frequency) or customer retention webSaver can help.