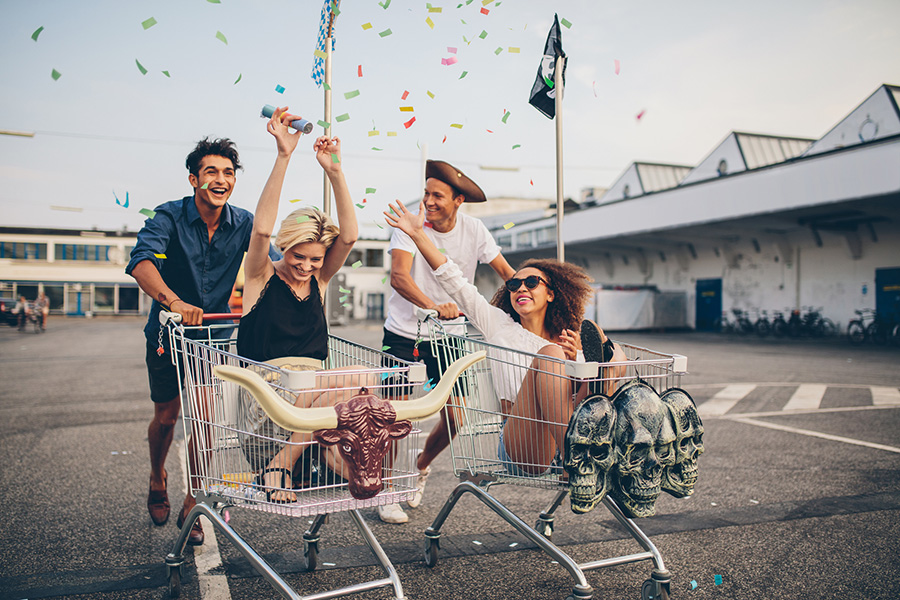 In a marketing landscape with strategies evolving at the speed of a click, or a swipe, there seems to be an active migration towards the newest, latest and greatest digital marketing tactics by Consumer Packaged Goods Brands.
High volume posting on the newest 'flavour of the month' social media network, the frenzied creation and distribution of video content and seeking the latest 'most popular influencers' to collaborate with are all requisite. And yet are these efforts having a measurable impact on the Brand's revenue, long term customer loyalty and overall business? The verdict is out.
Within this marketing context it can be difficult to think of the traditional, tried and true promotional contest as a strategy to go to in order to accomplish our business objectives. Our take on the issue is that although online contests might not exactly be the shiniest new toy in the marketing toolbox they have stood the test of time for an important reason: there's substance behind the strategy and they deliver results.
Online contests can generate tremendous strategic value for the CPG Brands that undertake them. Additionally when combined with other marketing tools such as discount coupons and cashback offers they can be even more effective.
And Brands can still leverage the newer content sharing methods, such as the aforementioned social media, but primarily as a means of growing visibility, distribution and initiating consumer engagement as opposed to as an end in itself.
For those in need of a quick refresher on some of the attributes of online contests the list is long and well trodden – and yes we are aware of the 'professional contest entrants' that add zero value to Brands. In our experience their numbers tend to be insignificant and have no material impact on contest ROI.
Taken as a whole there are few initiatives that deliver the mix of benefits that a well planned, well executed online contest can achieve for Brands. Here are a few:
Increased consumer engagement and excitement for the Brand.
Increased Brand reach, awareness, and visibility across relevant market segments.
Growth of the consumer database.
Large amounts of consumer data collected.
Large amounts of User-Generated Content created across social media.
The contest can promote specific products.
Positive Word-of-Mouth Marketing by consumer advocates.
Tremendous lead generation possibilities based on how the contest is structured.
Contests generate a positive emotional connection to the Brand.
The list goes on…
A successfully executed contest will generate excitement and engagement with a Brand and can impact desired behaviours, such as signups to a membership or newsletter, promoting specific products or a loyalty program, and more. In short, they're fun, effective and consumers love them.
At webSaver we're big believers in Online Contests and we run them regularly, our members love them, they get us lots of awareness and visibility in all the right places and we sign up a significant number of new members the large majority of which display high retention rates.
Contests can be made even more impactful by combining them with other effective marketing strategies. For example, CPG Brands can supercharge their results by integrating online coupons and cashback offers as part of the Contest process in some of the following ways:
Award contest winners with coupons that offer discounts on your products.
Make coupon or cashback offer redemption a requirement for contest entry.
Issue conditional coupons that can be used upon meeting specific contest-related conditions.
Bundle brand coupons with contest prizes.
Send coupons to all participants after they've entered the contest. Everyone's a Winner!
Reward participants with coupons for sharing their entry or getting friends to join.
Design gamified contests that require participants to collect and redeem coupons to unlock levels, clues, or access to specific parts of the contest.
After the contest, send follow-up emails including coupons as a thank-you and encourage them to continue engaging with your brand.
And many more…
By combining coupon strategies with promotional contests, CPG brands can create a dynamic marketing approach that engages consumers, drives sales, and builds a loyal customer base. The key is to ensure that both the contest and coupon elements are well-communicated, seamlessly integrated, and aligned with your brand's goals and values.
At webSaver we've run, or assisted our CPG Brand Clients and Partners in their efforts to run their own contests, on hundreds of occasions.
If you need a hand getting an online contest for your Brand up and running please contact us and we'll be happy to help.
With over 10 years leading the Canadian online coupons marketplace and 150 Million coupon issued we know coupons. We've worked with 90% of Canada's leading consumer packaged goods brands providing them with the online coupons and cashback offer solutions that generate real value for their business. Whether your strategic objective is customer acquisition, customer lift (Increased transaction size and frequency) or customer retention webSaver can help.